Western Lands has worked on many different types of land enhancement projects for both private and public clients. The following examples highlights a small sample of some of our work.
Provided design and construction oversight on the restoration of a 3-acre reservoir on a ranch near Cripple Creek, Colorado. The earthen dam was breached so an adjustable water control structure could be installed to manage the water surface level. Revegetation and erosion control were key elements to the project.
Western Lands provided site planning, design and construction management services for a property located in Jefferson County, Colorado. We managed a rezoning of the property to prepare for custom homes. In addition, we rehabilitated an existing pond and added a windmill to aerate the water. Custom wood fencing was built to enhance the property.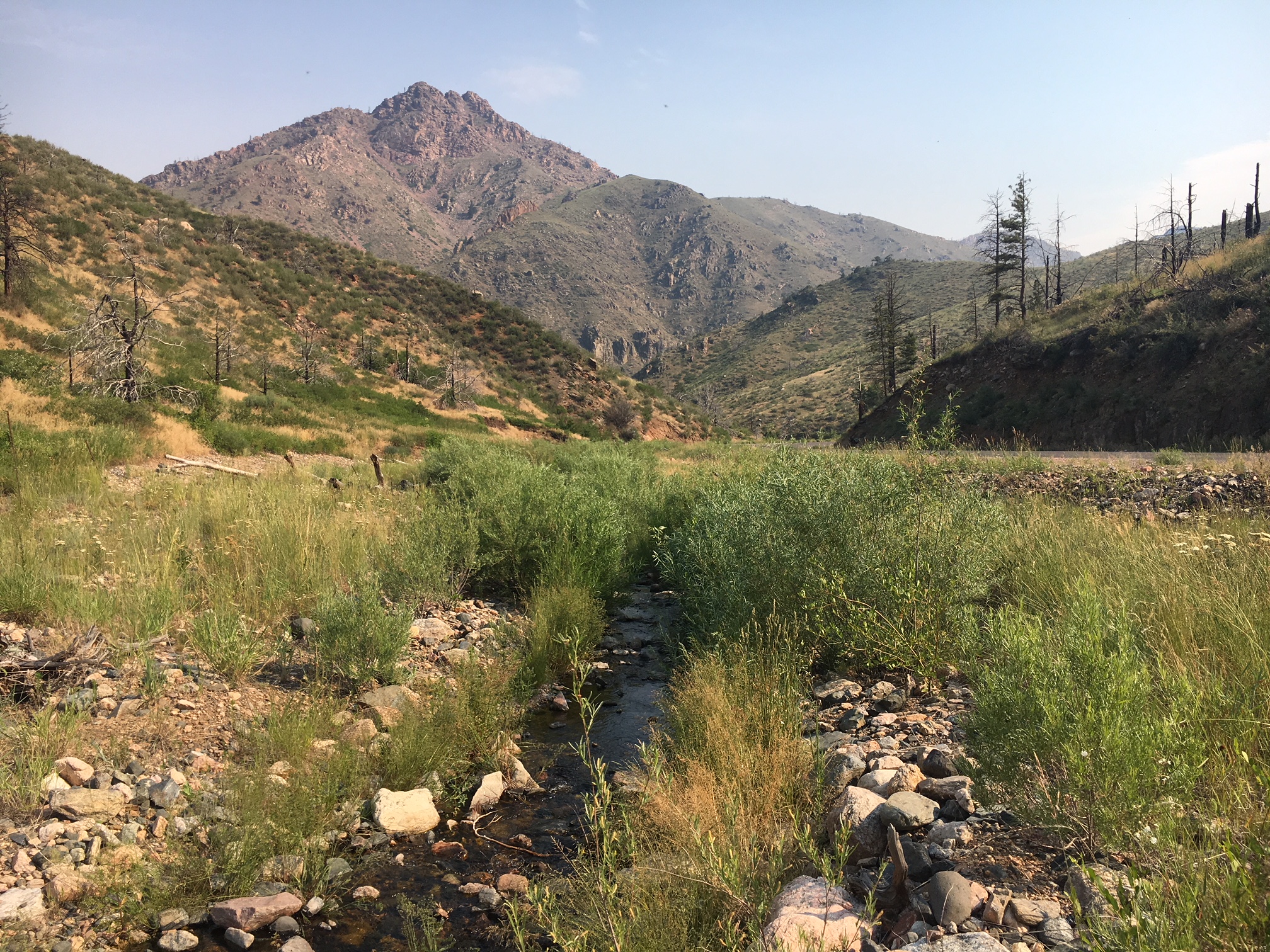 We worked as part of a multidisciplinary design-build team for the restoration of a stream and riparian area that was affected by wildfires on US Forest Service land. We developed a stream restoration plan and native revegetation program for the site to help stabilize the soils, prevent further erosion, enhance the aesthetics and wildlife habitat.
Montrose Wetland Mitigation
This project included the design and construction of 16-acres of wetland mitigation on a 6,000-acre ranch that was developed into a Greg Norman golf course and custom home development. We identified suitable sites and managed the design, permitting, and construction oversight for the entire mitigation project.
This project is a 243-acre custom home development located in Douglas County, Colorado. Western Lands has assisted with the site design and county permitting process along with developing fire mitigation and weed management plans. We will be assisting the new lot owners with site planning, design, and owner's rep services for their custom home projects.
West Ten Mile Creek Revegetation
This project involved the restoration and enhancement of West Ten Mile Creek that flows through the base of Copper Mountain Ski Resort. We were part of a design-build team that managed all aspects of the project. We provided design, planning, permitting, and construction oversight for this highly visible project.